State-of-the-Art Technology
The Regeneration Center of Thailand provides patients with regenerative medical therapies from the nations leading scientific experts in cell biology, bio-engineering, gene therapy,nanotechnology, bioinformatics and  clinical research and application. Our aim is to properly address the scientific challenges of stem cell science through proper implementation of regenerative medical care. Our treatment center in Bangkok is one of the leading global destinations for enriched Hematopoietic stem cell transplants.
Fully GMP approved and licensed treatment facilities (including cell banking in Bangkok) helps to provide immediate medical solutions for several conditions such as: Autoimmune,Neurological,Orthopedic and Degenerative vascular diseases. Our protocols involve proprietary techniques using allogeneic and autologous cell extractions and expansions to create a truly customized treatment treat the underlying medical condition. Patients and families can expect personalized therapies that can deliver measurable results using Adult Somatic,Peripheral Blood PBSC,Placenta Derived,"UMBC" Umbilical Cord Blood Derived,Bone Marrow,Dental Pulp & Adipose Tissue "fat" stem cells for cosmetic treatments. Other services we offer include cryogenic cell banking, genetic screenings and  cancer treatment options.
Fix the Source not the Symptoms – Approved treatment therapies for:

Putting
CARE

back in HealthCARE
Stem cell treatments are not a new phenomenon. The first known bone marrow stem cell transplant took place back in 1959 on victims of radiation poisoning whose own bone marrow cells had been damaged. For over 50 years now Hematopoietic "blood" stem cell transplants have proven their benefits and effectiveness for various medical conditions. The Regen Center is dedicated to providing patients & families with safe medical therapies for many degenerative & chronic conditions affecting:
Kidney
Liver
Spinal System
Endocrine Disorders
Pancreatic Conditions
Neurological
Orthopedic Issues
Other treatments include radiation free cancer immunotherapies for: Lymphomas, Leukemia , Myelodysplastic disorders, Myeloproliferative disorders, Multiple Myeloma,Amyloidosis, tissue and organ failure regeneration.
Adult autologous transplants have helped thousands of men and women regain their health to get more out of life by eliminating eliminate pain or dysfunction in vital organs. Our clinical medical team are experts in regenerative medicine and are fully licensed to perform medicine in Kingdom of Thailand. Our cell banking and expansion laboratories in Bangkok allow us to provide a fully integrative environment that is results oriented using proprietary multi-stage treatment protocols. Our facilities use safe,modern medical techniques and equipment by trained medical personnel.
Other related medical solutions include:
Cancer Immunotherapy
Oncology
Lymphology
Intestinal Diseases
DNA and Genetic Testing Markers
Chronic inflammatory diseases
Developmental Biology
Comprehensive Age and Gender Based Annual Exams for preventative medicine,Blood Labs & Modern Radiology department (MRI,CT-Scan,Ultrasound)

Empowering You to a Better Life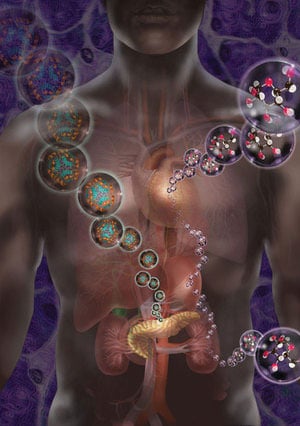 "The most extensive & result-driven regenerative healthcare solutions"
Our medical professionals have over 50 years experience in medical care,pharmacology,human stem cell banking and genetic testing services. We offer 45 minimally invasive and non-surgical cell therapies using Enhanced mesenchymal cells lines (MSCs). We also offer tertiary medical services,complete radiological and blood testing facilities along with full-time physical rehabilitation programs in Bangkok, Pattaya, Chiang Rai and Phuket.
What Our Previous Patients have said after having treatment at the Regeneration Center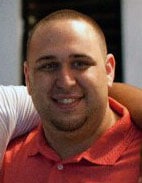 I had an anoxic brain injury that was mainly caused by some complications i had during surgery (removal of a hernia), The surgery resulted in heart and respiratory arrest. Without having any oxygen to my head, my brain was injured. After many followup surgeries and much struggle i was able to restore some of lost body functions but really not enough to get my old life back. After a lot of research I decided on going to Bangkok last May for treatment at the regeneration center of Thailand for their cerebral atrophy stem cell therapy. Before the treatment began i had trouble moving my extremities,i had not so great vision and could not walk for long without assistance or a wheelchair.
My treatment plan required me to be in Thailand for about 24 nights in total. It was difficult for me to leave for that long but i felt this was my best hope to regain my life. During my treatment i had my bother with me so getting around was not difficult. I received very good care and the doctors and staff were all very supportive and did not have a problem communicating with me in English. My treatment also have some physical rehabilitation which swimming and weight room every other day. I received about 6 treatments of neuro stem cells with neurothrophic growth factors that i believe helped my body to wake up. The transplantation and rehabilitation therapy were without any pain and they also included acupuncture treatments a few times.
About 2 months have passed and i can feel noticeable changes in my body mainly with my overall balance and speech. My muscles feel stronger and my movements feel more natural. I will continue sending you my updates as time goes by. I just wanted to take the time to thank you and the staff for all your hard work and helping me and Sergio through the entire trip. I highly recommend you to any one who is considering having stem cell treatment for brain injury or accident. –Mario René Zacarías
Hi All,
We hope this finds all of you well.  Dr. Dissatapoen and the physician that worked up Jim's Kidney treatment protocol and Dr. James wanted to see how Jim was doing.  When we came to Thailand Jim's GFR was 16 for 2 months in a row,  Feb. and March.  In May he was up to 18, and is now at 22 percent kidney function.  We cannot thank all of you so much for all you did.  We will send next months lab as that will be the 3 month time frame.  Jim's endurance is so much better, he is able to work without feeling so exhausted.
We so enjoyed our time there, and are so thankful for Jim's improved health.  We so enjoyed meeting all of you also.
Jim and Nancy USA – Kidney Failure
I just want to thank you for your effort and the arrangements you made for me to receive my Stem Cell treatment for Diabetes 2. The attention to detail and care by the doctors and all staff at the clinic is very impressive. I will be back in BKK in December for my check up-
Followup
Please see recent
video update
6 months post treatment.

Jean-Paul was diagnosed with ALS in March of 2010. His condition has rapidly deteriorated ever since and caused by the degeneration of motor neurons and the nerve cells. It has deteriorated to the point where he could no longer use his arms and legs. Before his ALS stem cell treatment in Thailand he also suffered a lot of pain in his muscles. He did not have enough strength to hold himself up while sitting on the bed. Jean-Paul received 3 injections of MSC neural stem cells through a combination spinal injection and IV drip
After treatment Jean-Paul slowly started showing improvements. His hands and arms were the first to respond to the treatment, then the fingers. After the treatment Jean-Paul could lift his arms to his chest height and even apply light pressure with his arms. He can now lift them from a sitting position almost to the height of his knees. The cramps in his legs are almost gone also. Jean-Paul was very thankful for his medical team in Bangkok for the stem cell treatments that have helped him Tremendously. He is now more independent and feels he has a second chance at life.
Hi,
You will recall that my wife, Lizzie, and I came to you in January 2013 for treatment to my knees.
I've been meaning to write to you for some time to update you on progress with my knees. I can honestly say that I believe the procedure was a success. Obviously, I'm not back to the marathon running I did when I was a teenager, but my knees are much improved. Previously, they would swell up every one or two years, and I would have to go for an arthroscopy. Since coming to you 18 months ago, I have had very little trouble. Any slight swelling after vigorous exercise disappears within a day or so, and I am able to undertake quite strenuous walks without any problem. For example, yesterday I walked about 10 kilometres up a mountain and down the other side – very hard climbing – and today I have no ill-effects at all.
So I am delighted with the results, and would gladly recommend you to anyone considering stem cell therapy.
Best wishes,
Tony Bayliss – UK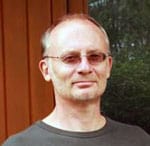 I suffered a mild tear to my Anterior and medial meniscus in 2013. I have gone to a sports medicine doctor in my Leeds and the the doctor said the tear was moderately damages, and may required surgery to remove a large portion of my meniscus. He also told me I should never run or play sports again. I felt there had to be a better option and sent my MRI to the Regeneration center of Thailand. After the initial review the doctors in Thailand told me that they could help me with my ACL and also repair the damaged cartilage under my knee cap using cord blood derived stem cells. I went to Thailand in January of 2014 and had the treatment done. It took about 18 days in total since my cells had to be tested and expanded in their lab in Bangkok.
After about 3 weeks i was blown away at how quickly I experienced pain relief and my knee discomfort was significantly less. My new MRI last month has shown gradual improvement from the previous one i had last year. Whilst I still can't play football my progress is improving daily and i really do see a time when i can play sports again. The treatment in Thailand was a little expensive but has been a total life changer. The doctors,nurses and staff in Bangkok were all fantastic and I'm so glad that i was able to find them. Im writing this today because everyone should know that there is an alternative out there to fix injuries naturally and without surgery.
Followup
– 5 months after
cardiac cell replacement therapy
.
I feel so much better.  At times I feel ELECTRIC with energy I had years ago.
My progress is not instantaneous but gradual so one tends to become accustomed to feeling better.
I have started windsurfing after stopping 2 years ago.  I can climb many many stairs and I am on my way to appearing less and less fat and ugly.  Yea!
(my blood sugar is adequately low so I no longer take insulin)
Hope you are all well.
Regards,
Mark

I was diagnosed with Cerebral Palsy 6 years ago. After much careful research into stem cell treatments i decided to go to Bangkok and have stem cell treatment for my CP. Its been 3 months and i have noticed increased spasticity of my hands and now I'm able to keep my fingers in a fixed position. Its still early but the changes i have seen in the last few months have given me hope once again. Hope to live a long and normal life. Thanks for all your help and support . I love you guys for giving me a new lease on life!
We just returned from Thailand a few months ago now. Garret received 3 stem cell treatments for his Autism and is doing so much better. Many thanks to the doctos and the wonderful staff and especially the staff at Stem Cell Thailand. Jamie helped me through the entire 14 day treatment for Autism in Bangkok. The doctors and staff were very supportive during the stem cell treatments and we both appreciated their unbelievable patience, kindness and expertise. I HIGHLY recommend the treatment and needless to say the trip has changed our lives forever

Our 3 year old daughter Jessica was diagnosed with intrauterine bleeding of her brain which resulted in partial quadriplegia. This basically stopped her motor development and speech. Within one month of receiving her CD34+ neural stem cells and growth factors in Thailand. We are happy to report that Jessica is showing dramatic improvements in all areas of her life. She is learning to lift her body and has started making sounds to display her emotions. We are so pleased with the Stem Cell Thailand doctors and Staff and highly recommend them to anyone looking to see real results.