Stem Cell Treatments and Regeneration Medicine.
Stem Cell Thailand "SCT" is located in the heart of Asia Bangkok,Thailand.  SCT is the leading health care administrator for regenerative medical treatments in Thailand. Since our early beginnings with stem cell banking and genetic testing services, we have grown to offer over 125 different treatment solutions in Bangkok,Chiang Mai and Phuket Thailand.
Our licensed and GMP approved treatment center in Bangkok offers many medical and cosmetic stem cells treatments using: Somatic Stem Cells,Peripheral Blood Stem Cells,Placenta Derived Stem Cells,Umbilical Cord Derived Stem Cells, Dental Pulp Derived Stem Cells,Bone Marrow Derived Stem Cells and Adipose (Fat) Derived stem cells along with stem cell banking, genetic testing and cancer treatment options.
High Quality & Result Oriented Cell Based Treatment Solutions for:
VIEW ALL TREATMENTS

Why Stem Cell Treatment in Thailand?
Stem Cell Thailand
"SCT" is dedicated to providing the world best regenerative treatments for some specific disorders and diseases such as: Kidney, Liver, Neurological,Endocrine,Pancreatic,Optical and many other diseases. Adult Stem cell therapy have proven to be very effective for tissue and organ regeneration, and also for the fight against incurable and otherwise obstinate diseases. Cell Therapy Thailand provides our patients with solutions for with a variety of diseases, such as Diabetes Mellitus,Parkinson's disease, Multiple Sclerosis,
Duchenne muscular dystrophy
and many more including rare genetic and/or hereditary diseases such as Thassalemia which is quite prevalent in Thailand. Adult
autologous stem cell treatment
allow for achieving regenerative effects that are far beyond the capability and capacity of any other know method.  The stem cell treatments we offer have helped prolong lives and also improve the overall quality of life to thousands of patients including those previously deemed "untreatable" or "terminal". SCT International only works with certified and qualified medical professionals in Thailand that have been able to demonstrate proven results. SCT provides a multi-stage treatment protocols in combination with the safest, most innovative medical equipments and  treatment methods. These unique combinations are what makes us the preferred destination for Cell Based treatments in Thailand. SCT also offers many other treatments besides stem cell therapy. Our specializations also include Cancer Immunotherapy,Lymphology, Intestinal Diseases, Cosmetic Surgery, Dermatology, laser medicine and chronic inflammatory diseases.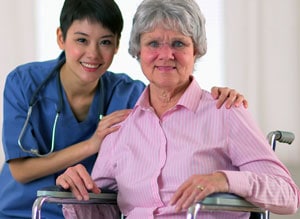 What our patients have said about us after having stem cell therapy in Thailand:
Hi All,
We hope this finds all of you well.  Dr. Dissatapoen and the physician that worked up Jim's Kidney treatment protocol and Dr. James wanted to see how Jim was doing.  When we came to Thailand Jim's GFR was 16 for 2 months in a row,  Feb. and March.  In May he was up to 18, and is now at 22 percent kidney function.  We cannot thank all of you so much for all you did.  We will send next months lab as that will be the 3 month time frame.  Jim's endurance is so much better, he is able to work without feeling so exhausted.
We so enjoyed our time there, and are so thankful for Jim's improved health.  We so enjoyed meeting all of you also.
Jim and Nancy USA - Kidney Failure

Our 3 year old daughter Jessica was diagnosed with intrauterine bleeding of her brain which resulted in partial quadriplegia. This basically stopped her motor development and speech. Within one month of receiving her CD34+ neural stem cells and growth factors in Thailand. We are happy to report that Jessica is showing dramatic improvements in all areas of her life. She is learning to lift her body and has started making sounds to display her emotions. We are so pleased with the Stem Cell Thailand doctors and Staff and highly recommend them to anyone looking to see real results.

Jean-Paul was diagnosed with ALS in March of 2010. His condition has rapidly deteriorated ever since and caused by the degeneration of motor neurons and the nerve cells. It has deteriorated to the point where he could no longer use his arms and legs. Before his ALS stem cell treatment in Thailand he also suffered a lot of pain in his muscles. He did not have enough strength to hold himself up while sitting on the bed. Jean-Paul received 3 injections of MSC neural stem cells through a combination spinal injection and IV drip After treatment Jean-Paul slowly started showing improvements. His hands and arms were the first to respond to the treatment, then the fingers. After the treatment Jean-Paul could lift his arms to his chest height and even apply light pressure with his arms. He can now lift them from a sitting position almost to the height of his knees. The cramps in his legs are almost gone also. Jean-Paul was very thankful for his medical team in Bangkok for the stem cell treatments that have helped him Tremendously. He is now more independent and feels he has a second chance at life.
I just want to thank you for your effort and the arrangements you made for me to receive my Stem Cell treatment for Diabetes 2. The attention to detail and care by the doctors and all staff at the clinic is very impressive. I will be back in BKK in December for my check up-
Followup
Please see recent
video update
6 months post treatment.
We just returned from Thailand a few months ago now. Garret received 3 stem cell treatments for his Autism and is doing so much better. Many thanks to the doctos and the wonderful staff and especially the staff at Stem Cell Thailand. Jamie helped me through the entire 14 day treatment for Autism in Bangkok. The doctors and staff were very supportive during the stem cell treatments and we both appreciated their unbelievable patience, kindness and expertise. I HIGHLY recommend the treatment and needless to say the trip has changed our lives forever

I was diagnosed with Cerebral Palsy 6 years ago. After much careful research into stem cell treatments i decided to go to Bangkok and have stem cell treatment for my CP. Its been 3 months and i have noticed increased spasticity of my hands and now I'm able to keep my fingers in a fixed position. Its still early but the changes i have seen in the last few months have given me hope once again. Hope to live a long and normal life. Thanks for all your help and support . I love you guys for giving me a new lease on life!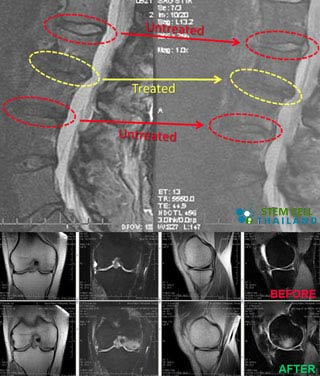 Stem Cell News From Around The Planet