Starts in 3 Months, 9 Days
October 21, 2020 All Day
UM
43600 UKM Bangi, Selangor Malaysia
+603-8921-5555
Korea Stem Cells & Regenerative Medicine Congress Asia 2014 brings together leading research institutes, pharmas, technologies, regulators and investors from Asia and beyond. It's an unrivalled platform to learn about the stem cell business in Korea and Asia.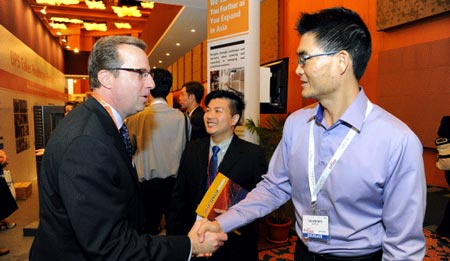 This seminar will unveil crucial strategies for commercialising a Korean stem cell based treatment, streamlining clinical development, navigating obtaining funds to expedite advanced R&D attempts & the regulatory landscape.
This occasion will function as a program for solution suppliers and pharmas, technologies, research institutes to discuss venture models and initiation, market opportunities in healing and non-curative stem cells.
This occasion will be co-located with the Korean National Institute of Health, and Regenerative Medicine Congress Asia. There'll be a chance to meet and network with business decision makers.
Discussion topics for Stem Cells Korea
Developments for up/down stream procedures
Programs for QbD strategies
Optimisation of cell lines for production
Developments for cell line equilibrium
Keeping biosafety concerns
Uses of 3D, constant growing and
Use technologies that are single
Decrease of procedure bottlenecks
Increase of  output while keeping cell line quality
This tradition contains of three essential topics: Stem cells and regenerative medicine, pharma and cell clinical trials.
Equipment Manufacturers
Stemcells Technology Suppliers
Cell Line Suppliers
Reagenes/Providers
CROs
CMOs
Procedure sellers
Venture Capitalists
Law Firms
Advisors
Supply Chain Direction
Solution Suppliers
Why you should attend Korean Stem cells 2014
Take this chance to grow your company contacts in Korea
Introduce your brand/cement your brand within the Korean marketplace
Ask pros questions about the pharma business in Korea, walk away with a comprehensive comprehension
Use our interactive roundtable discussions to obtain knowledge from your peers and bounce thoughts off a pro
Make the most of our numerous networking sessions to become familiar with the whole convention delegation
Taking Place from October 21-23, 2014 Renaissance Seoul Hotel South Korea