Starts in 4 Months, 5 Days
November 18, 2020 12:00 AM
Qatar National Convention Center
Qatar National Convention Center
+974 4470 7000
ARC'14, Qatar Foundation Research and Development's main seminar, builds upon nationwide attempts to improve Qatar's ambitious research program, and supplies an unique stage to activate multidisciplinary knowledge sharing and cooperation needed to handle the most pressing national challenges in research in addition to strengthen Qatar's research and development sector.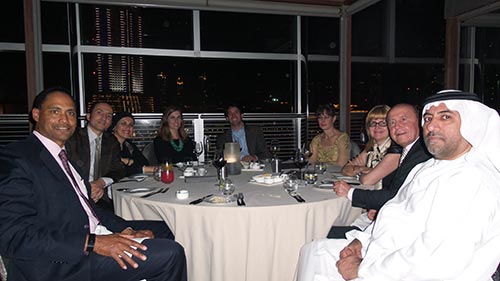 Held under the patronage of Her Highness Sheikha Moza bint Nasser, Chairperson of Qatar Foundation for Education, Science and Community Development, ARC'14 will bring together international scientists, research workers and subject matter experts together with members of Qatar's research community, academia, business, public and private organizations, and professional societies.
Stem Cells Middle East
This year's seminar follows on the success of ARC'13, Qatar 's research grand challenges were unveiled and which was attended by over two thousand delegates. A record amount of over one thousand scientific abstracts were received of which close to four hundred and fifty high quality abstracts were accepted for poster presentations. Furthermore, the writers of about fifty outlines that are extraordinary had the chance to to give oral presentations on their research and compete for the research that is finest demonstration prize. This year's conference's topic is Towards World class Research and Initiation. ARC'14 will feature various sessions associated with the four thematic columns defined in Qatar's National Research Strategy (QNRS) – Health, Computing and Information Technology, Energy and Environment, and Social Sciences, Arts and Humanities.
Pursuing the vision of developing the Middle east stem cell centre for research, development superiority and innovation, ARC'14 will contain thought provoking panel discussions and specialized presentations where top experts will share constructive experiences and advanced strategies targeted at addressing critical problems including Qatar's cyber and water security, solar and renewable energy alternatives, health management systems, in addition to the societal challenges and opportunities facing Qatar and the area.
A high powered discourse on day two of the seminar will be the highlight of ARC'14, letting specialists and idea leaders to have progressive deliberations on how best to drive Qatar towards innovation and world class research. Display and networking opportunities will function as outlets for additional engagement amongst international and local delegates.
Taking place from November 11th 2014 till November 19th 2014 at the Qatar National Convention Center.